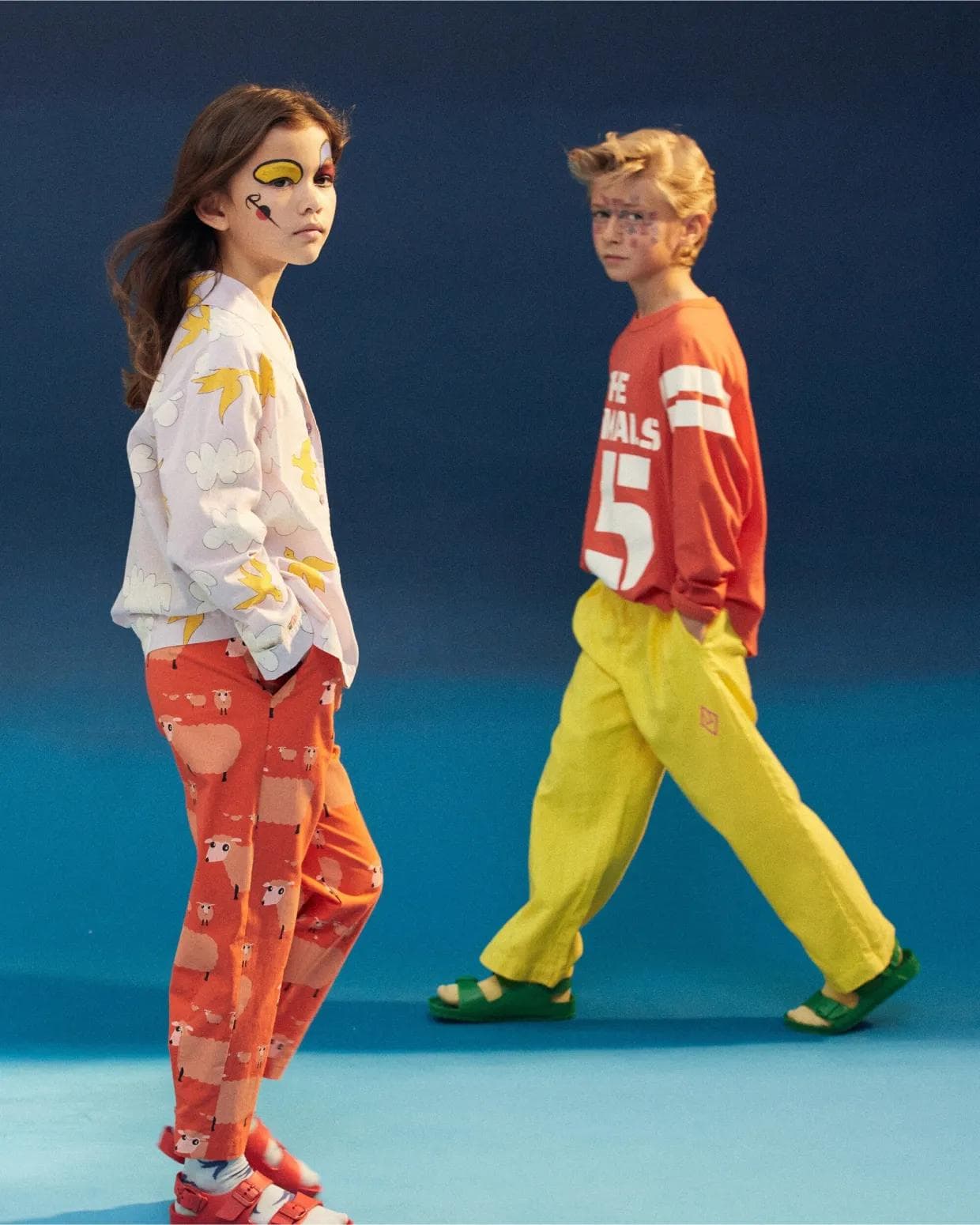 The animals observatory
Shopify plus
The big challenge
The Animals Observatory came from a not very good experience with Magento, where they depended for any change on an external agency. Another problem that they encountered in their day to day was their synchronization between Magento and their ERP SAP, which failed quite often. Another big problem they had was when publishing a new season, where they closed their Ecommerce for 8 hours to be able to transfer all the products. From Fantasticfy, the case was studied in depth to be able to carry out total independence from the TAO Ecommerce team, in which a Theme was going to be developed from scratch so that they could edit all the content without having any programming knowledge. A stable integration with SAP and a seasonal publication that runs in just 5 seconds.
UX/UI design
The TAO team wanted to clone their current Magento website into Shopify Plus. Our design team, together with TAO, made improvements to the responsive and added features to increase conversion.
Custom theme
A theme has been developed from scratch with multiple sections, all of them customized so that the TAO team does not depend on our development team to apply any changes. In addition, the Shopify Storefront API has been used to modify the loading of products, a super personalized customer account, a blog with the same functionality that their previous Wordpress gave them and enabled private sales for their registered users.
DEVELOPMENT OF VARIOUS CUSTOM APPLICATIONS
In order to execute all the business logic, a single custom Shopify Application has been developed to execute the following tasks: Integration with the SAP ERP, seasonal publications, stock movements, capsule synchronization, order synchronization, customers and products, and a custom feed for Flowbox.
Migration
Complete migration of all history from Magento 2 to Shopify Plus, including orders, customers, products, collections, and sales history through Shopify analytics.
Integration with SAP
Complete synchronization with the ERP SAP from Shopify Plus where all orders, customers, products, stock and order shipments are automatically updated.
Ongoing maintenance
Continuous maintenance and improvements of both the theme and the applications developed.
Collection Page
Development of a collection page developed from scratch to be able to implement from the Storefront API a logic of showing products with stock first and at the end products that did not have stock. A functionality has also been developed so that the end customer can see all the available sizes and add them directly to the cart.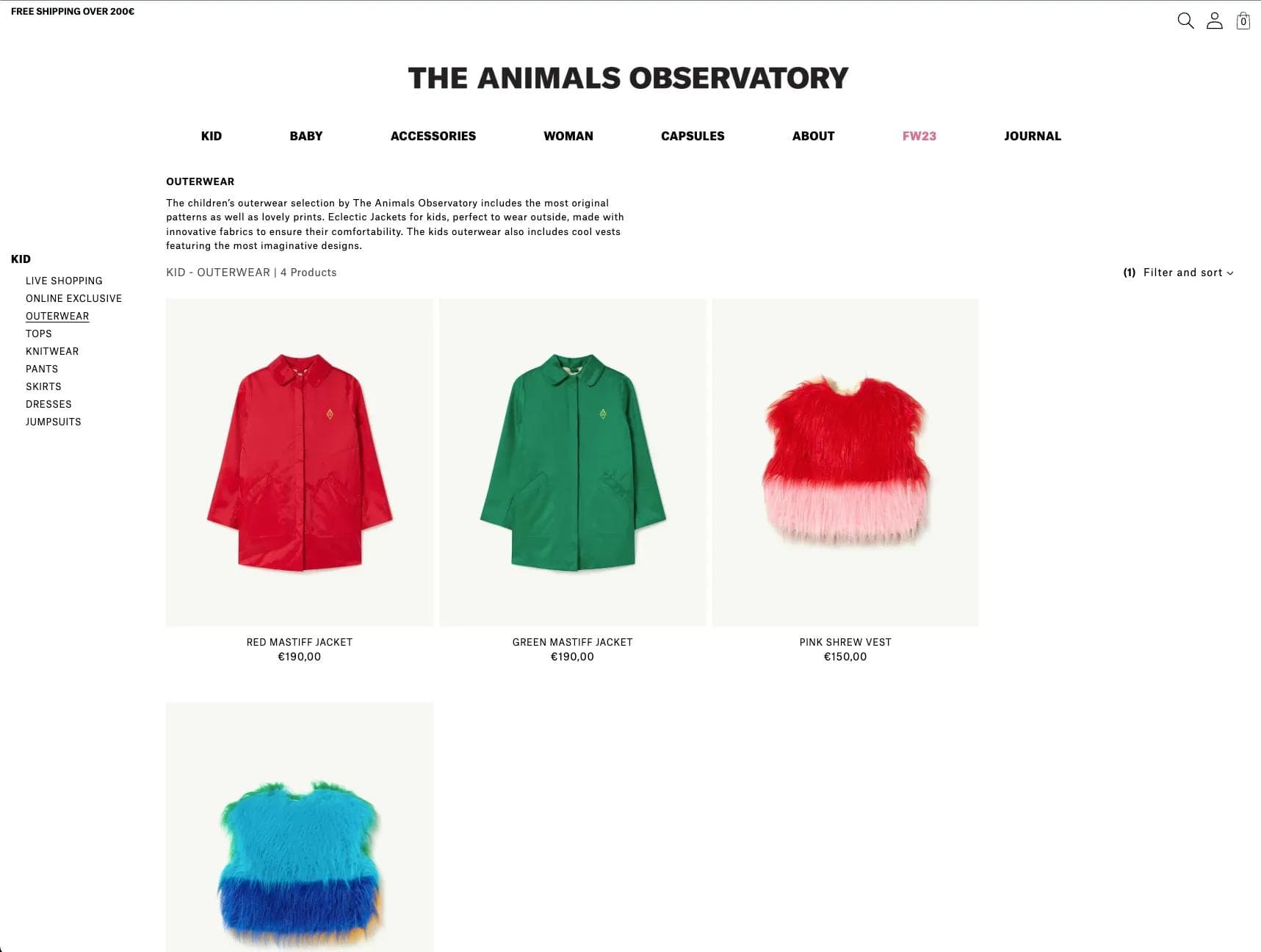 Product Page
TAO's product page is made from 0 where apart from the product information that Shopify offers us, Fantasticfy has developed a complex logic of Metaobjects that are edited from Shopify's own Backoffice so that TAO can show all the information of its products. products.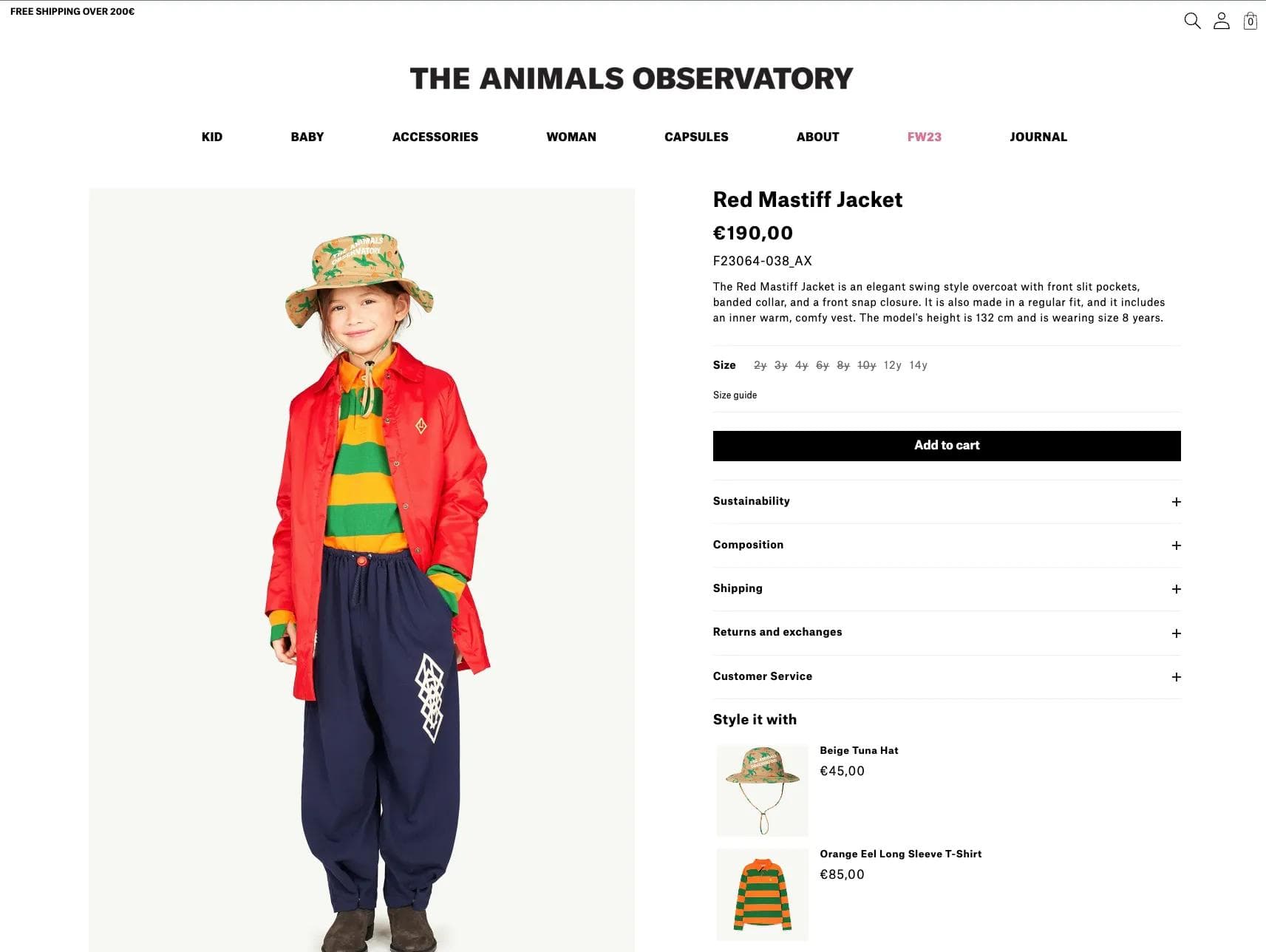 Blog
TAO had his blog on Wordpress and from what they had heard, the Shopify blog does not allow so much modification. After analyzing all the functionality they wanted, we developed a blog with multiple templates and exclusive sections for it. A logic of tags for the positioning and filters of the Blog itself. A super personalized Post page for the TAO content team.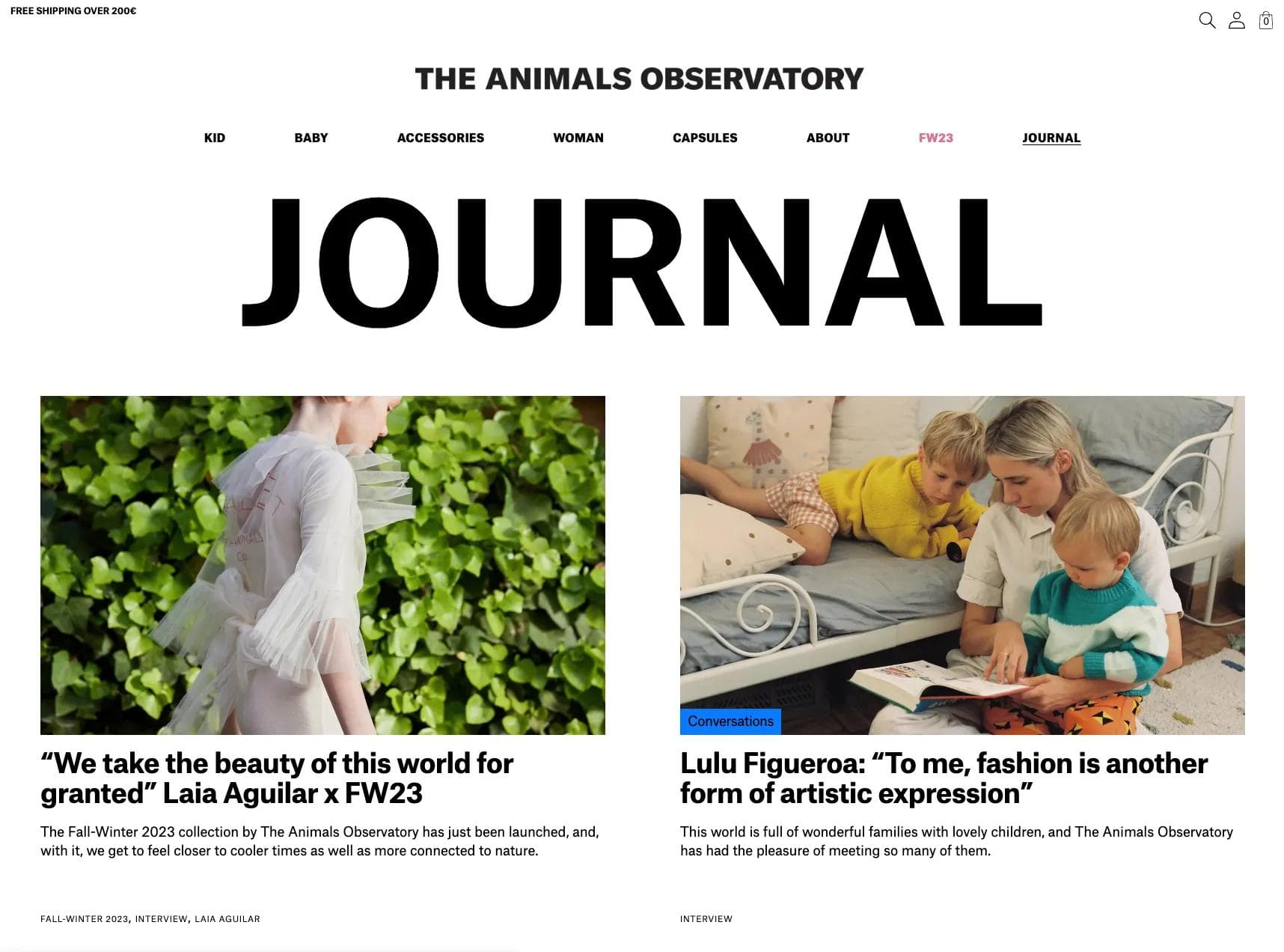 Account Page
It was a great challenge to develop the TAO client page, since they wanted to keep all the logic that they had in Magento and that Shopify does not provide. But we got to work, and through the Storefront API, we allow your customers to modify all their personal data, addresses and subscriptions to all services offered.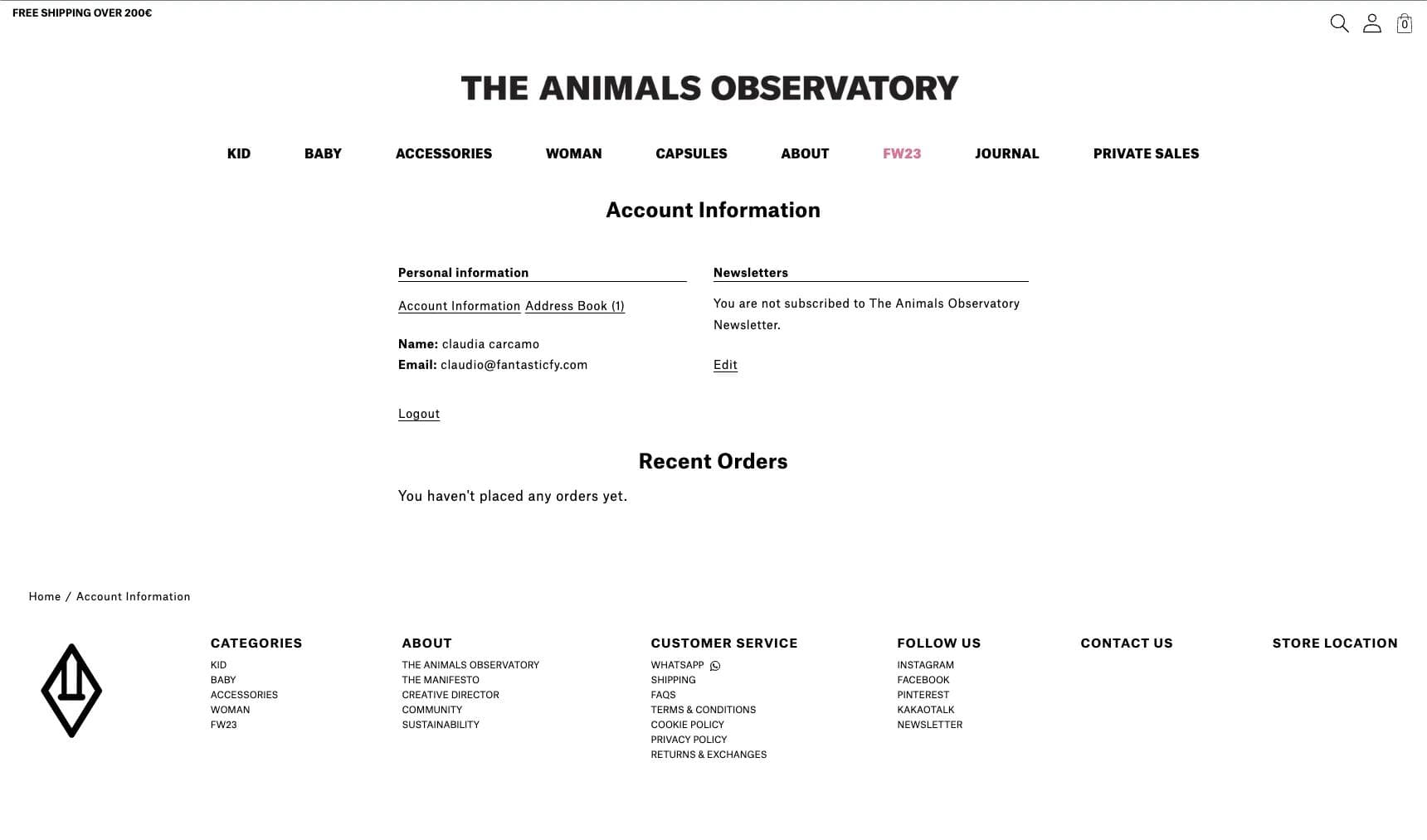 Private sales
Custom logic to allow certain users and when TAO publishes them, have a new private sales section visible.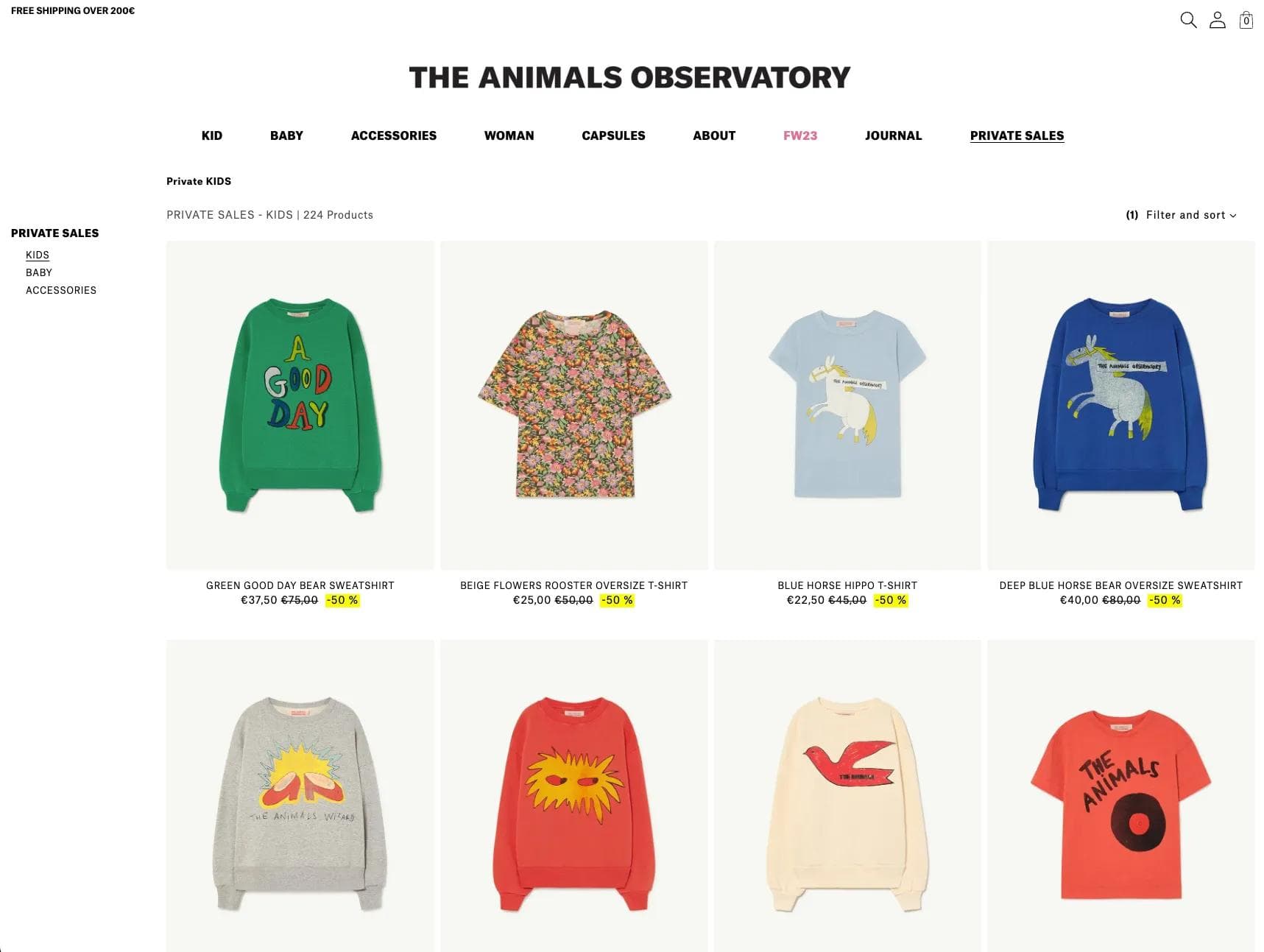 Landing pages
Creation of multiple custom landing pages with reusable sections throughout the theme so that the TAO team can customize any new promotion, collaboration etc.