The big challenge
Myhixel wanted to take another step in its evolution in Shopify, which is why they contacted us to develop a new theme completely from 0 with a groundbreaking approach, where the key was to have a lot of customization and developments as it met the needs of your product. .
UX/UI Design
The Myhixel team already had a design in mind, we just turned it into reality, modifying some screens by our designers more focused on sales and responsive.
Custom Theme
The big challenge was to be able to convert the Myhixel design into a fully customized theme, with many options and for all the sections and blocks to be so versatile that the same section could become 10 different ones. With the release of Shopify 2.0, we were able to pull our magic to turn your dream into a reality.
DEVELOPMENT OF VARIOUS CUSTOM APPLICATIONS
Myhixel needed certain requirements that were not possible to add directly to your theme, which is why we developed 2 applications to fulfill the function and to work directly with your theme.
Custom Sections
Myhixel has more than 65 sections and blocks customized by the Fantasticfy team with endless customization options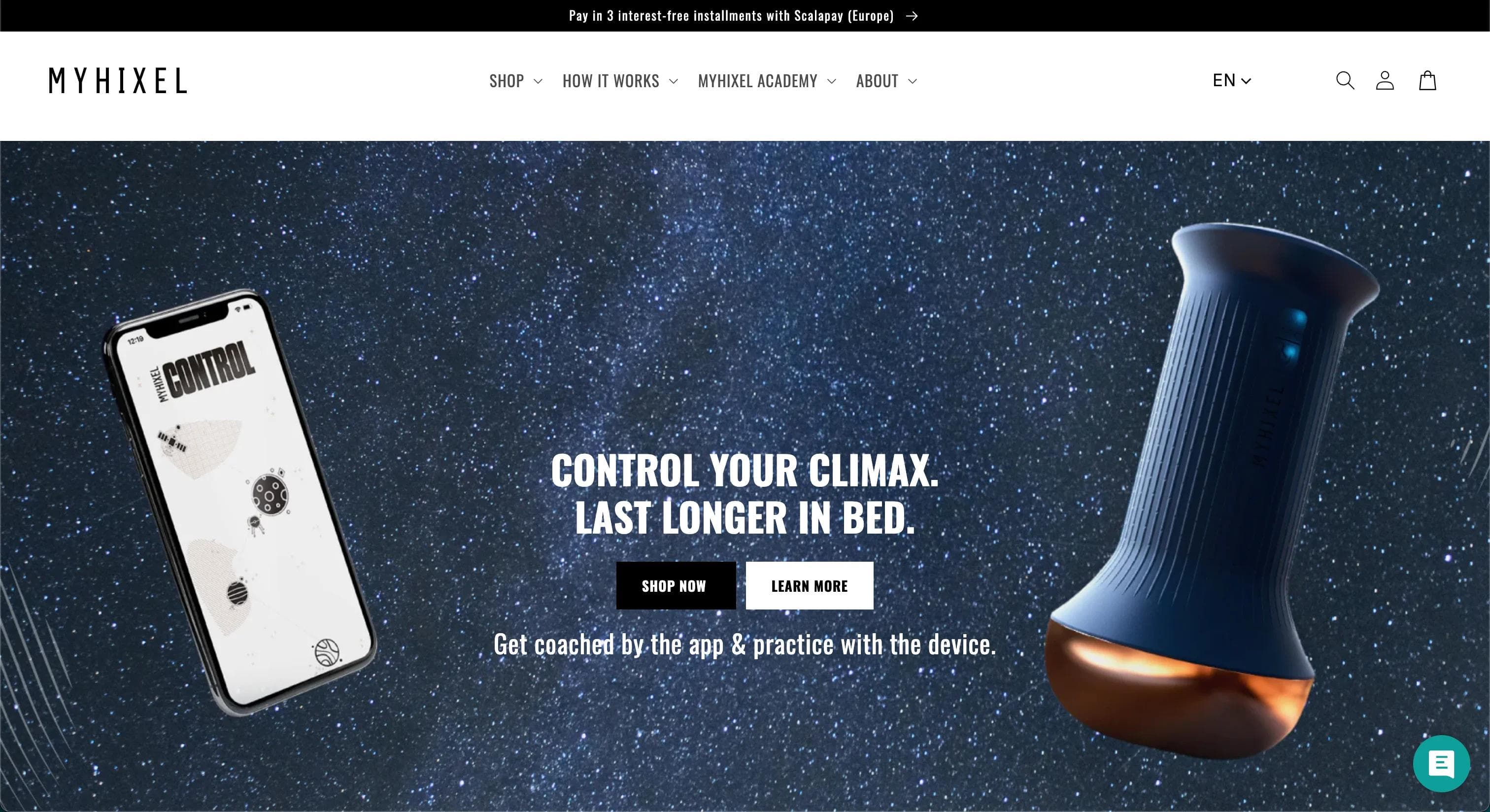 Collection page
The myhixel collection page is focused on the sale of its accessories, courses and academy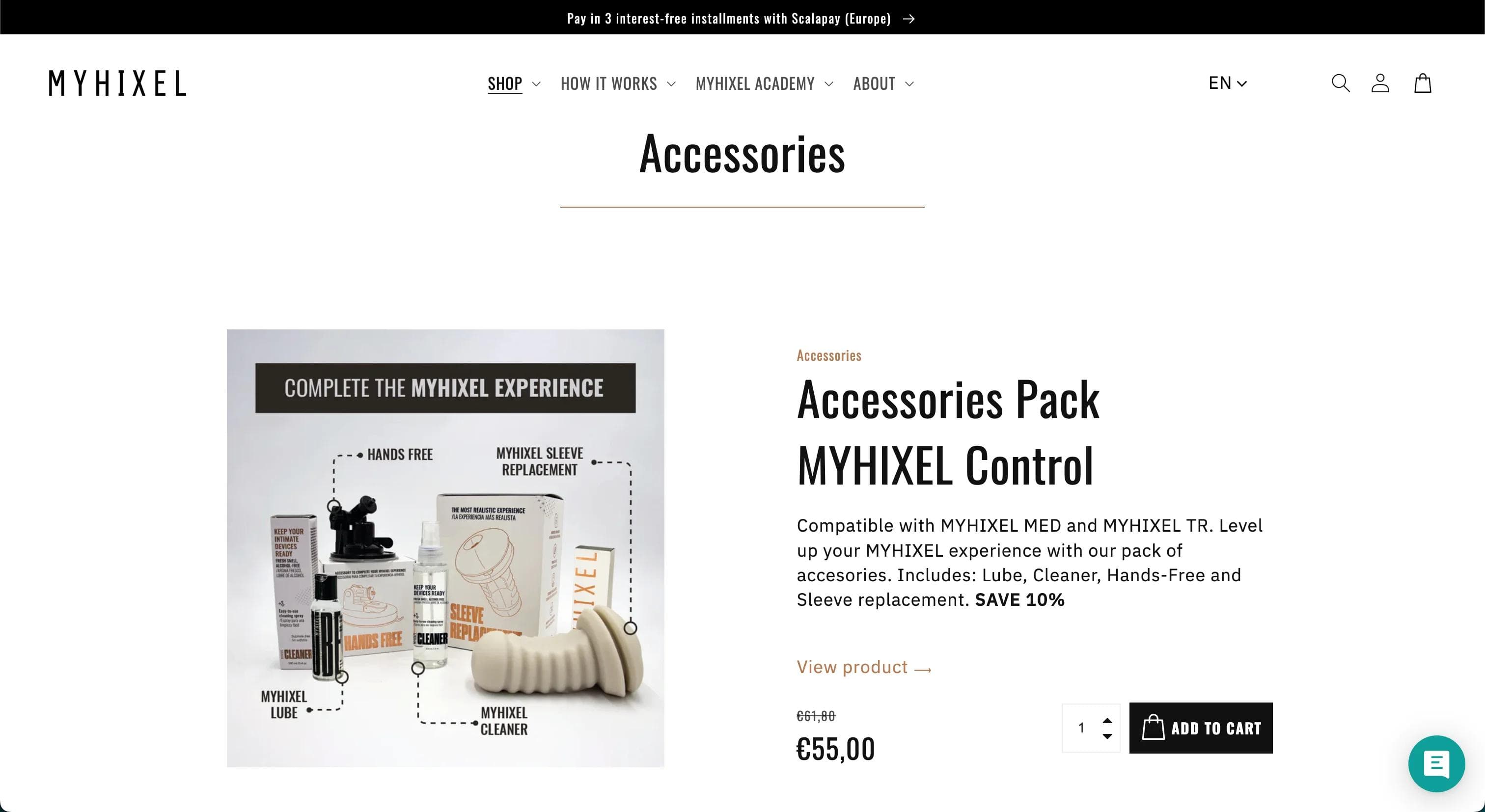 Product Page
Up to 10 predefined product templates were created so that the Myhixel team can scale quickly.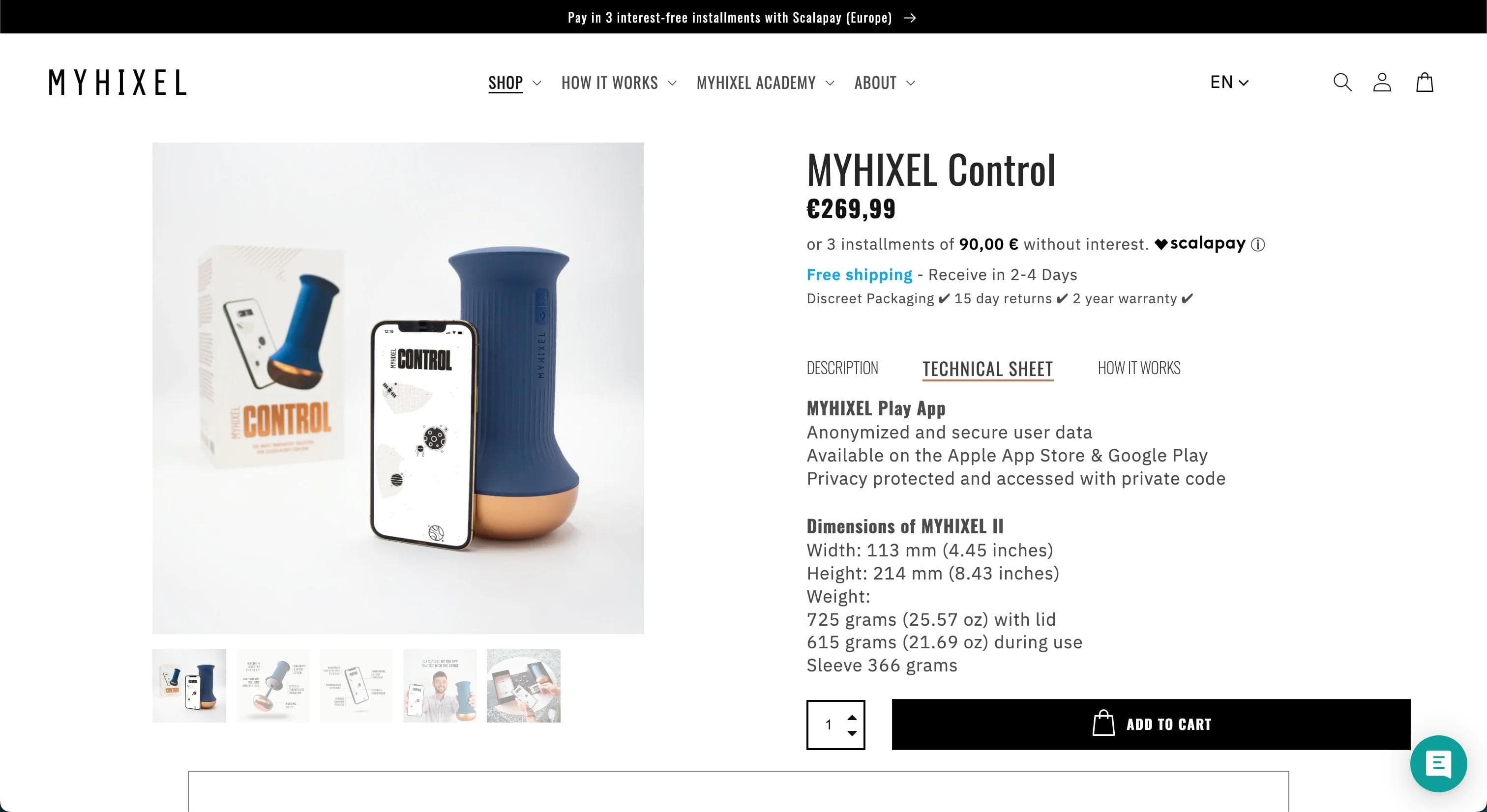 Templates
Multiple templates were created for the different designs that Myhixel wanted. In this way, they can create content independently and without having any programming knowledge.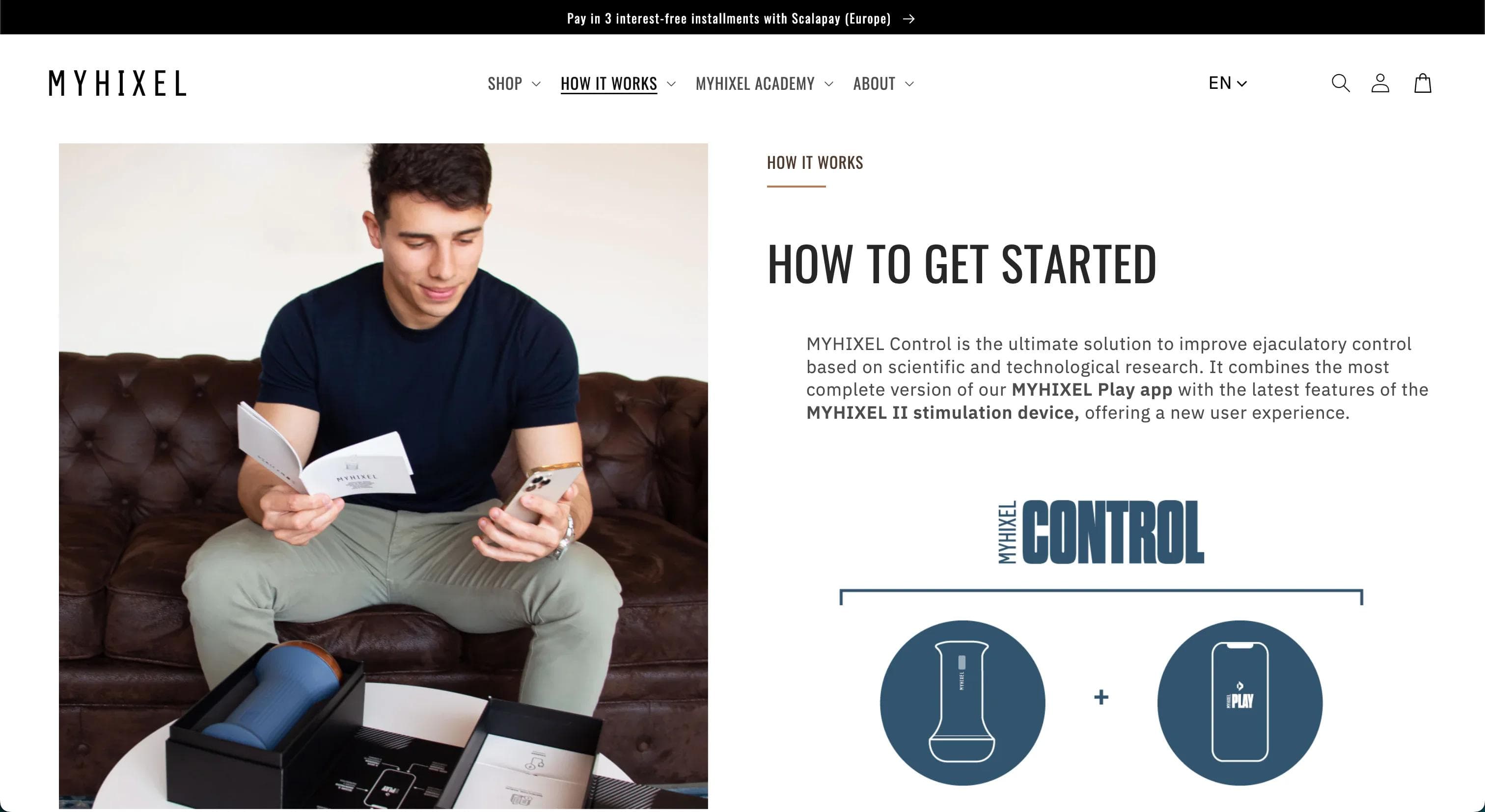 Ongoing maintenance
Continuous maintenance and improvements of both the theme and the applications developed.