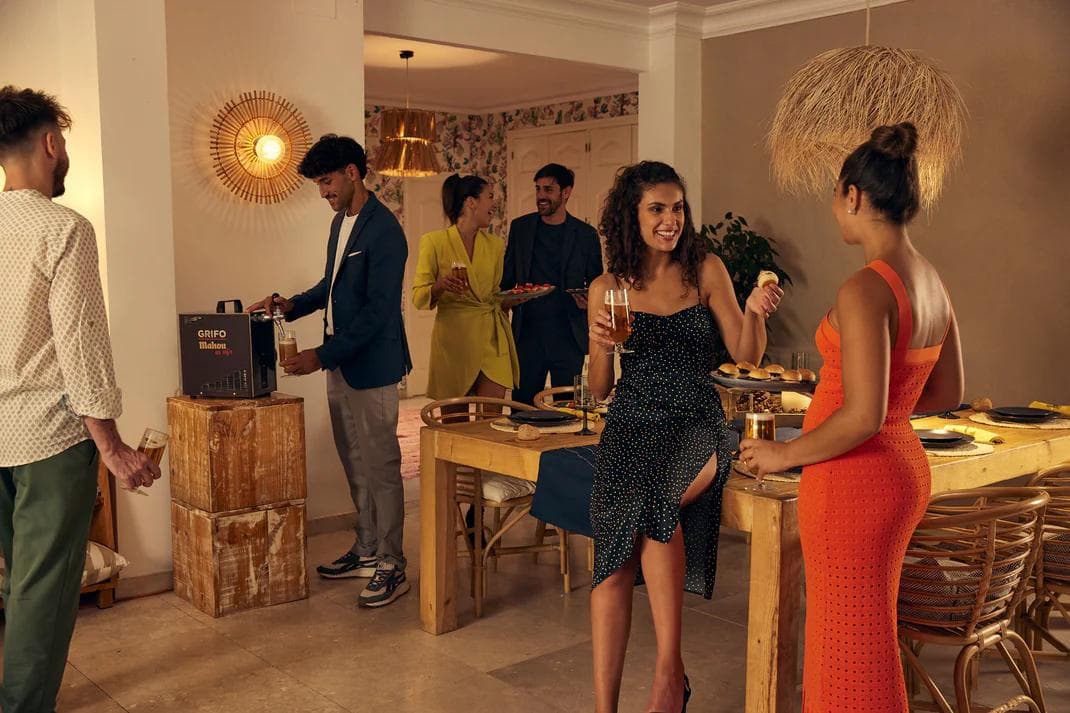 Grifo Mahou en Casa
Shopify Plus
The big challenge
Mahou came to Fantasticfy with the need to create an Ecommerce for his new line of business Grifo en casa. To do this, they needed to have an ecosystem that would allow them to manage sales, automated rentals (Durán 72h), centralized stock for their 60 operating bases, and control management by locations. In addition, all this required integration with its ERP Salesforce system where stock, orders and customers will be synchronized.
UX/UI design
Our designers worked closely with the Mahou team to achieve a minimalist and effective design. Very focused on its target and super intuitive in Mobile to increase sales.
Custom theme
For Mahou, a personalized Theme was made from scratch to have a unique experience, greater performance and exclusive functionalities both for its control by locations and for its rental system.
DEVELOPMENT OF VARIOUS CUSTOM APPLICATIONS
In order to execute all the business logic, several custom applications were developed in Shopify to: Control the stock of 60 operating bases. Geolocation control of customers. Automated booking to allow reservations of 72 hours. Shipping logic through a Shipping application to assign the carrier.
Custom Checkout
The Mahou Grifo Checkout at home is prepared to only obtain orders that correspond to the availability you have. To do this, Checkout has been modified through Shopify's Checkout UI Extension to communicate with the availability application and be able to have full control.
Integration with Salesforce
Complete synchronization with the ERP Salesforce from Shopify Plus where the stock and orders are synchronized, informing all your BBOOs.
Ongoing maintenance
Continuous maintenance and improvements of both the theme and the applications developed.
Availability popup
Zip code popup so customers can see if there is availability in their area. Everything is controlled through a custom Shopify app and the popup is injected with Shopify's Theme App Extension.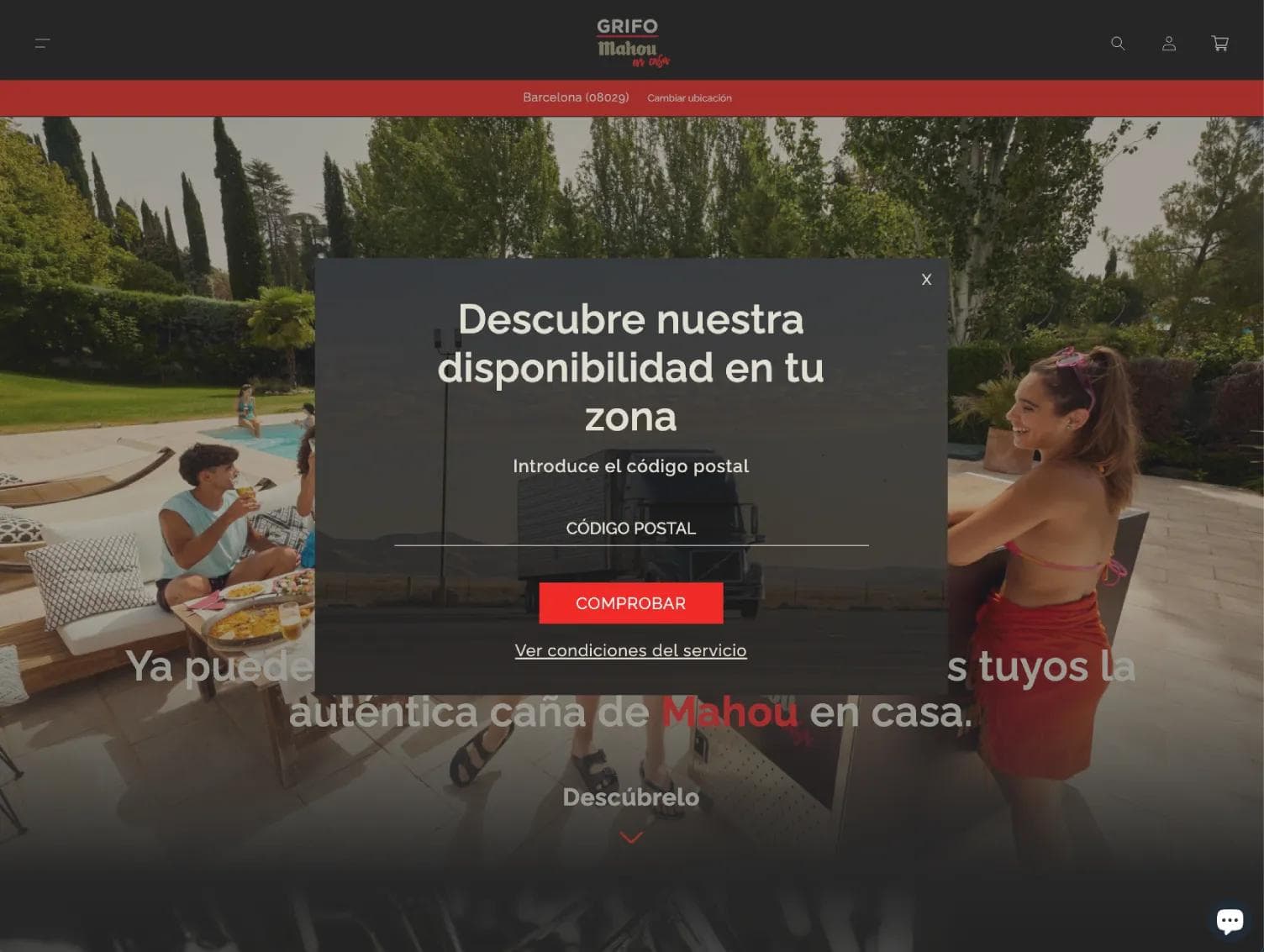 Custom product page
The product page of Grifo en casa Mahou is designed to have two types of products: Purchase or rental. In both, the client can select if he wants to add extra barrels. All of this is controlled by the Fantasticfy developed application that is capable of controlling all the stock from multiple Shopify Plus locations.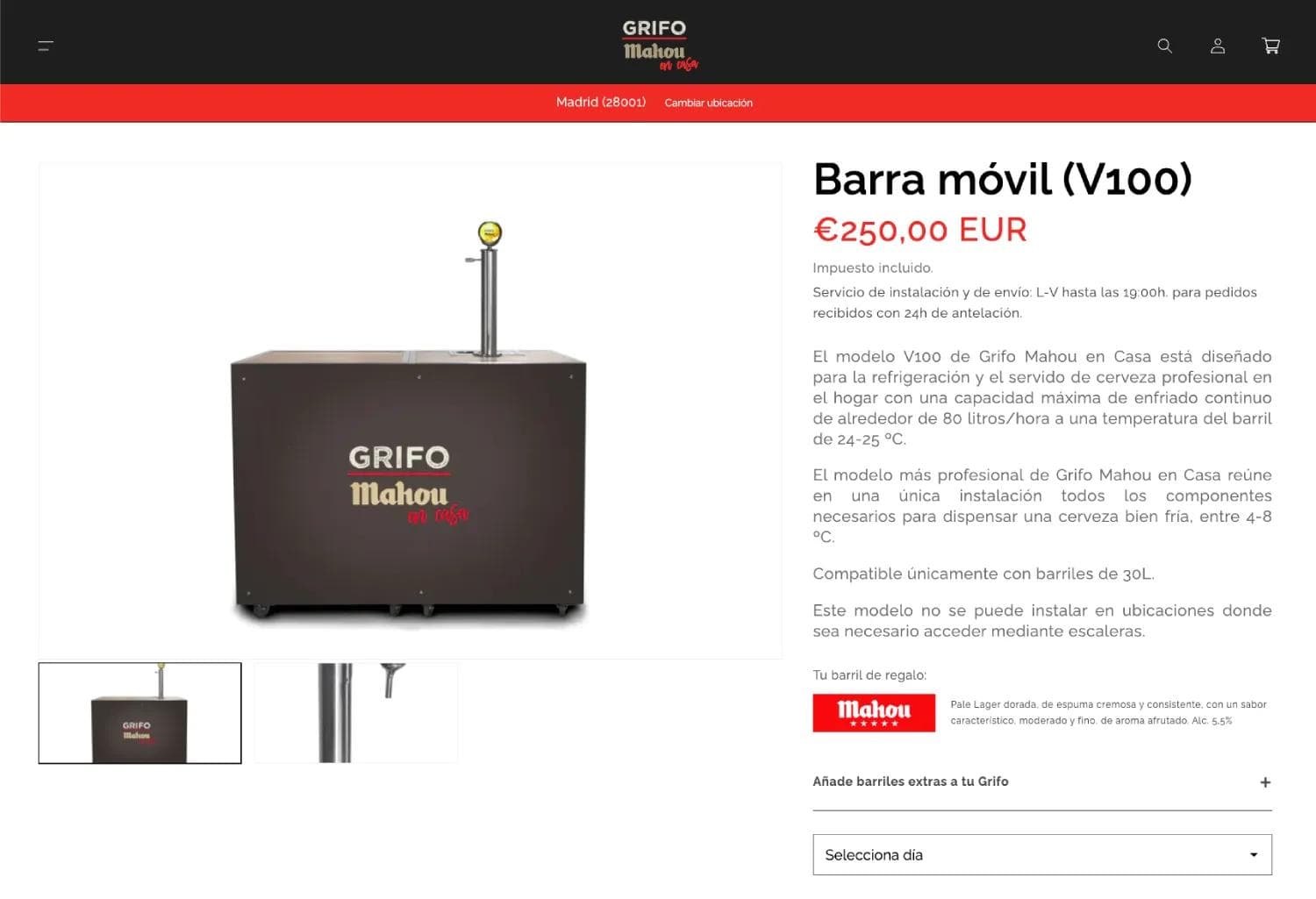 Availability locator
Personalized page within Shopify where the Mahou team can edit their availability locator. Said locator has been automated so that once they open a new branch within Shopify, activate it, it will appear on the map. The map has been created through the Theme App Extension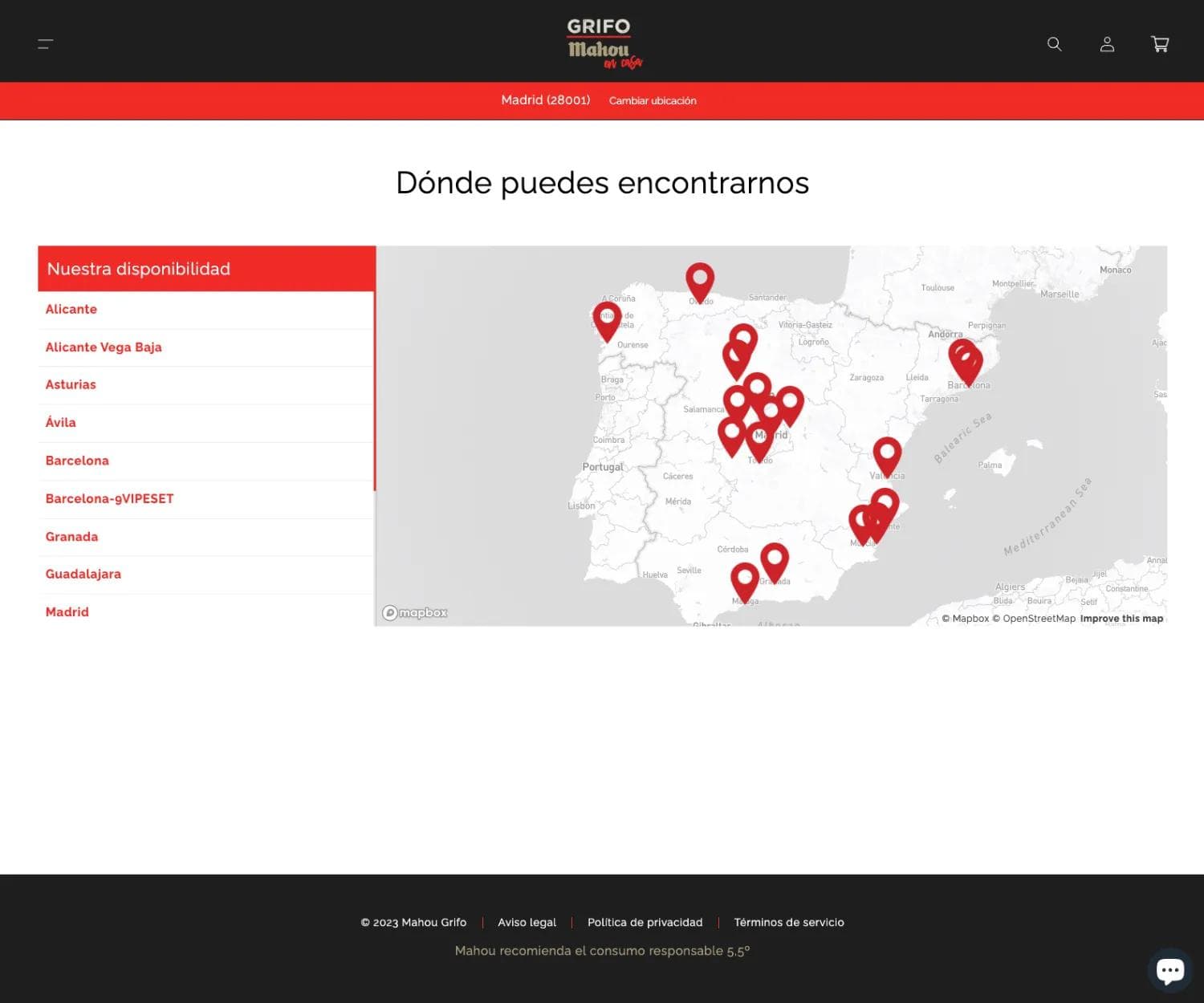 Automated bookings
Development of an Application in Shopify to automatically manage the availability of rentals. All this is carried out through a script that is capable of auto-calculating the dates taking into account the duration of the rental, which is 72 hours.