The big challenge
Lonbali turned to Fantasticfy to migrate his Ecommerce that was done on a custom platform to Shopify Plus. The challenge was to be able to improve conversions on mobile devices and tablets, integrate a product customizer, and be able to sell personalized products at their physical points of sale.
UX/UI design
Lonbali's team wanted to give their image a new style, they already had a design made in Adobe and we turned that design into a reality. Together with our design team, more features were added, which turned out to be a complete success.
Custom Theme
As a base, Lonbali chose the Prestige Theme since it had some sections that were liked by the client and from our development team we extended the functionality by modifying from 0 the collection page, product page, creation of multiple templates and custom sections for the home.
Migration
All products, collections, and customers were migrated from their custom development to Shopify Plus.
DEVELOPMENT OF VARIOUS CUSTOM APPLICATIONS
For Lonbali, the development of an application that allows to center the logistics of its personalized products and a Shopify POS application that allows customization from the online sales channel (Your online store) and transfer that information to Shopify POS so that its customers can pay directly in their stores. All this managing Shopify analytics so that sales are assigned to each of its branches.
Ongoing maintenance
Continuous maintenance and improvements of both the theme and the applications developed.
Custom Sections
Creation of multiple sections with a lot of customization so that the Lonbali content team can generate new content in your Ecommerce without having any programming knowledge.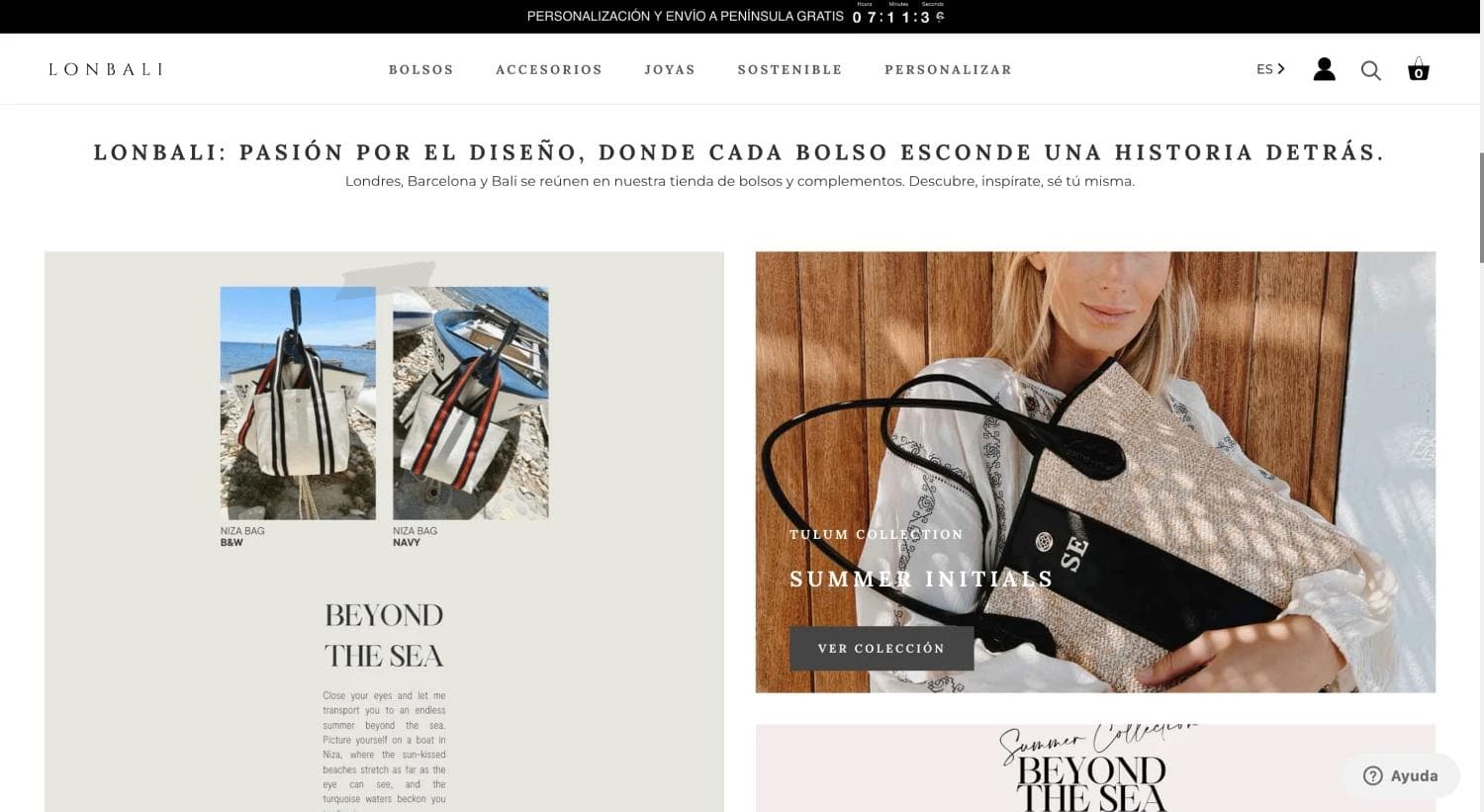 Collection Page
Creation of virtual products visible on collection pages that come from Shopify's own variants. In this way, the Lonbali team can intuitively manage all its products and its customers can see the entire catalog.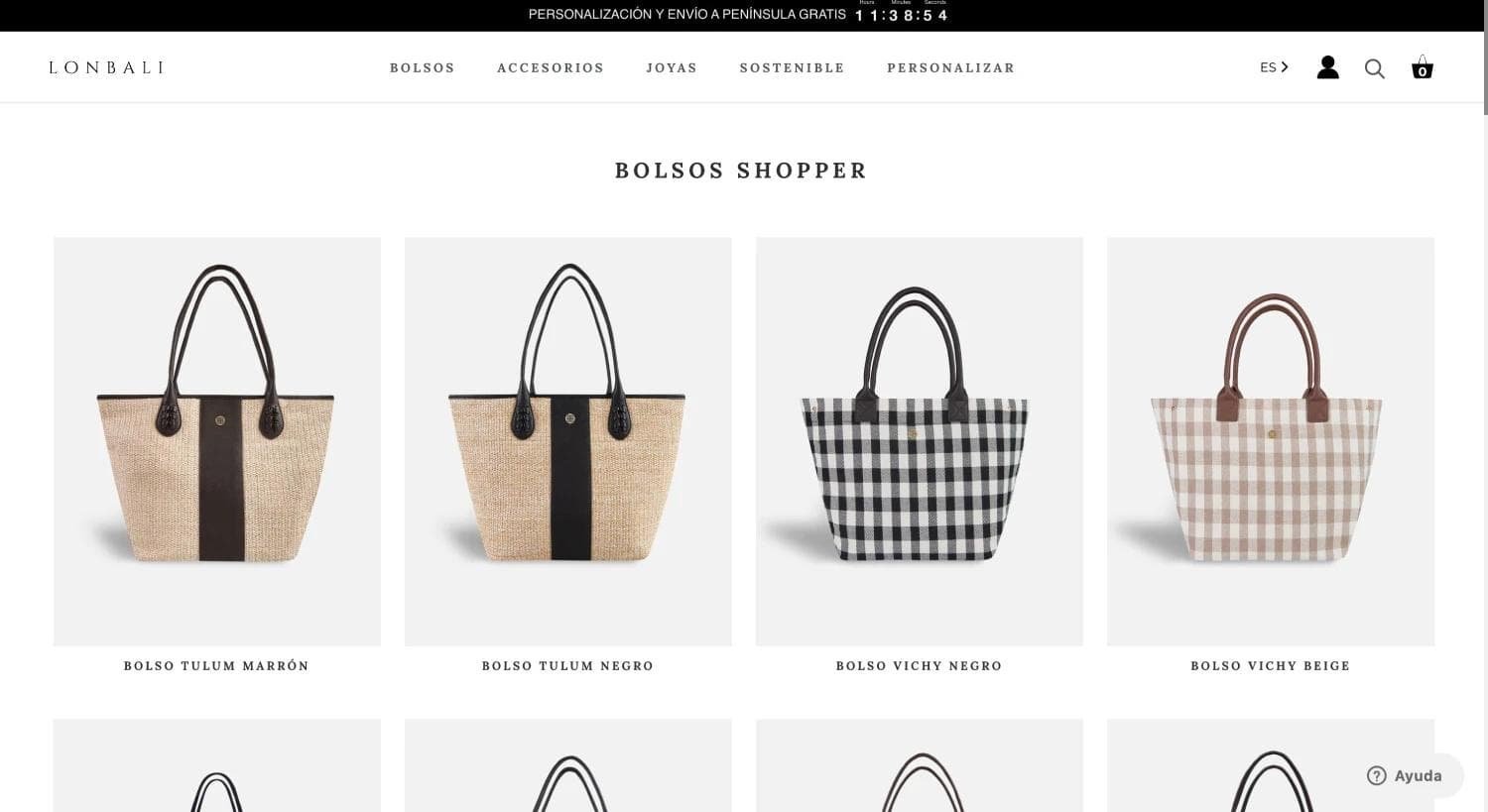 Product Page
The Lonbali product page is prepared for the sale and for the customization of products. Generating an easy and simple experience for all your customers from any device. Whether desktop, tablet or mobile.